There are four stages along the path to optimising the performance of your Harley-Davidson, beginning with upgrades that will also enhance its iconic look and sound.
Our experienced workshop teams can help you choose the best options for your riding style and specific model.
Enquire online, visit our stores, or call Riders in Bridgwater (01278 457652) or Bristol (0117 958 8777) for a no-obligation chat.
Read on for an overview of the four stages and the performance improvements you can look forward to from each one.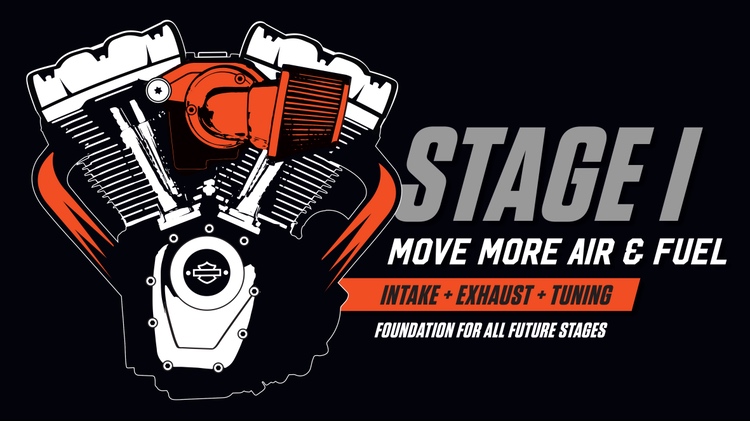 Stage I from £999
Intake + Exhaust + Tuning
However big your pulling power ambitions may be, the 5-10% power increase from Stage I is where all Screamin' Eagle® performance upgrade journeys begin. Choose from a range of high-flow air filters and slip-on mufflers to deliver that extra horsepower and make your bike look and sound even more irresistible.
Once the Stage I foundation is in place, build on it with Stage II or jump straight ahead to Stage III or IV.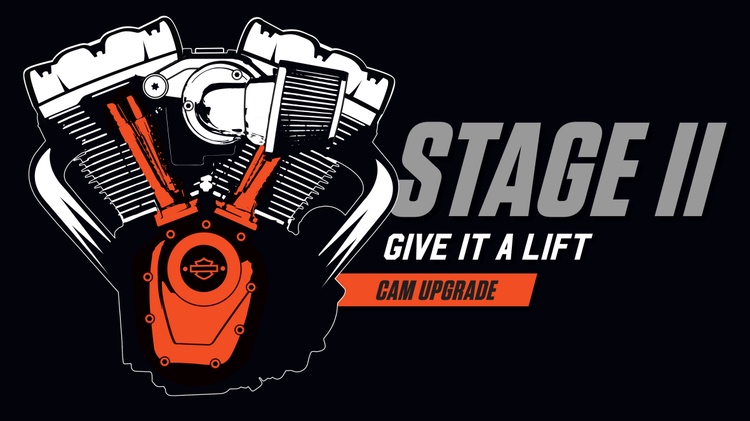 Stage II from £849
Cam Upgrade + Tuning
The quest for optimum air flow continues in Stage II with a camshaft upgrade suited to your style of riding.
For an increase in power of up to 15% in the low to mid RPM range, choose the Torque Kit option. Alternatively, go for the Power Kit option if up to 25% more power at higher revs is what will get your heart racing.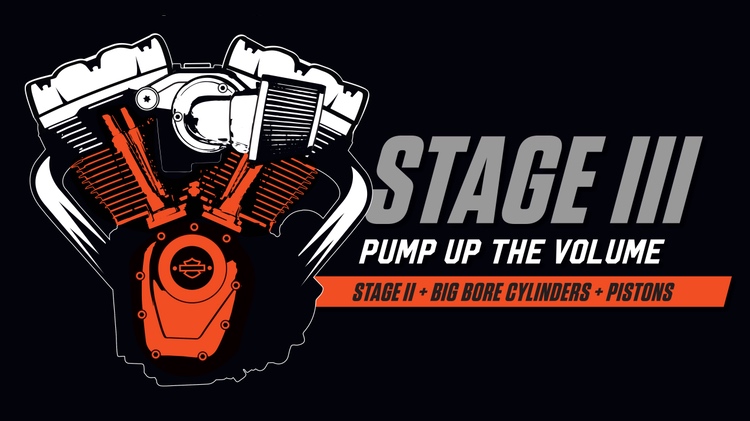 Stage III from £2,499
Includes Stage II + Big Bore Cylinders + Pistons
With air flow taken care of, the next step is to increase your engine's displacement and compression for more torque across the whole power band and a 15-25% improvement in the mid-range.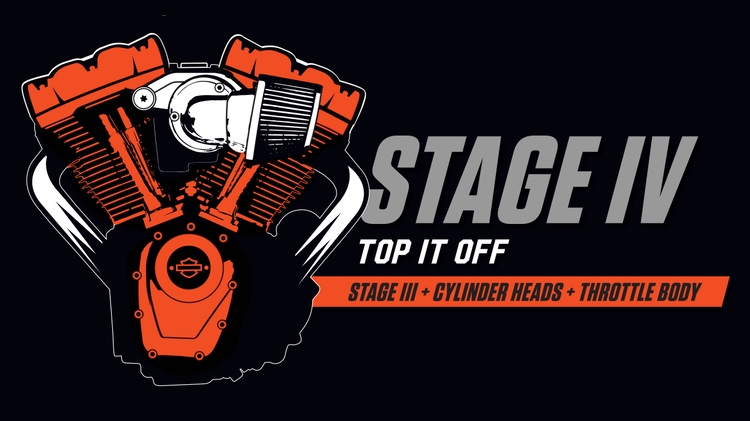 Stage IV from £3,499
Includes Stage III + Cylinder Heads + Throttle Body
Maximising displacement, compression and flow, Stage IV puts the icing on the cake. The ultimate Screamin' Eagle® performance upgrade delivers a 20-30% increase in power right up to the red line without sacrificing mid-range torque.